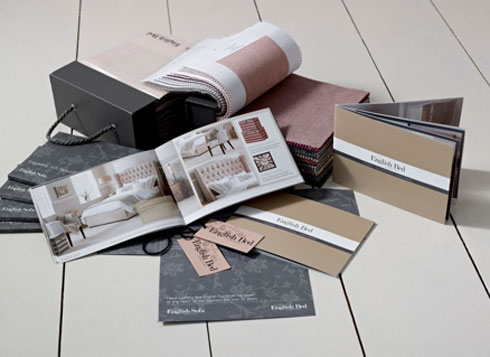 HANDCRAFTED
Why choose us over our competitors? It's simple. All of our sofas, chairs, beds, headboards & divans are handcrafted in our purpose built factories situated in Lancashire and Manchester. We value British workmanship and strive to source as many of our raw materials, fabrics and, most importantly, skilled craftspeople from Britain.
BRITISH
What does this mean to you? It means that you get traditional British quality and the heritage associated with the industrial revolution: a throwback from when Britain was the place to go for the greatest quality fabrics and upholstered products in Europe. As times change and our competitors look to source cheaper imports from India and China, we believe that there is no substitute for a British handmade sofa or bed.
6-8 WEEKS LEAD-TIME
Because all of our manufacturing is done in house at our factories based in Manchester and Lancashire, we have total control of the manufacturing process from start to finish. This means we can offer an extensive range of leathers and fabrics with ease. This gives us a chance to provide a unique and bespoke service.
Our craftsmen are currently working tirelessly to ensure that all our sofas and beds are made within a 12-14 week lead time to ensure that you aren't waiting too long for your sofa or bed. After your new product has been made, it gets passed to our expert delivery team for them to deliver it to you and assemble it.
OPEN 7 DAYS A WEEK
If you are struggling to find your perfect sofa or bed then why not visit our showroom for inspiration? We are open 7 days a week which means you can come visit us whenever you're free. Our showroom staff will be at hand every day to share their in depth product knowledge.
FREE SAMPLES AND BROCHURE
If the distance is too far to travel then why not just order a free brochure pack which come with a selection of fabric and leather samples of your choice entirely free of charge.
BESPOKE SERVICE AND DESIGN
If you have seen a fabric that we don't offer and it has caught your eye then no problem, just visit our bespoke design service page and tell us which sofa or bed you'd like to upholster in your own fabric. The same goes with awkward sized rooms or bespoke shapes. We'll do our best to ensure your ideas become a reality. Now you have a feel of what we're all about, why not follow us on Twitter or search for us on Facebook to access even more information about The English Interiors Company? Our pages will be packed with updates and special offers for our subscribers' eyes only, so don't hesitate to get involved!