About Us | The English Bed Company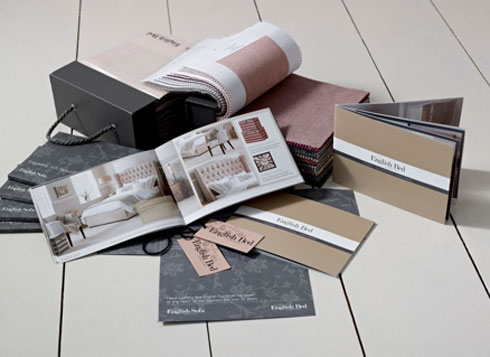 Our long history began 60 years ago in Lancashire. This has given us decades of furniture making experience and has led to us expanding into two purpose built factories in Blackburn and Manchester. These factories allow us to produce a wide variety of unique beds and headboards, including sizes from single to emperor. We are also able to adjust our models to your unique specifications as well as upholstering them in a fabric of your choice, even if it isn't on our website, easily because all of our manufacturing is done in house.
Both of our factories are based in the UK, and we source as many of our materials and staff from the UK as possible too. This is important to us because we believe that our skilled craftspeople provide a superior level of quality that is hard to find elsewhere.
We also believe in helping and developing young people in order to help them gain the necessary skills to be successful in their field. This is why we provide apprenticeships to young people in the area and provide them with a platform to improve themselves and be a part of a growing team. As well as benefitting the individual, this has also benefitted us as some of our apprentices have gone on to have a big part in our company, and many others have become integral parts of their teams.
Our two factories also allow us to manufacture an increasing amount of new products. Because of this, we can now sell sofas with our sister brand, The English Sofa Company. With this brand, we can now provide people with sofas, sofa beds, corner sofas and even a wide range of accessories and furniture.
If you would like to hear the latest updates from us about sales, offers and news, you can subscribe to our newsletter below.
Now you have a feel of what we're all about, why not follow us on Twitter or search for us on Facebook to access even more information about The English Bed Company? Our pages will be packed with updates and special offers for our subscribers' eyes only, so don't hesitate to get involved!